Christina Whitton, aka LittleCLUUs, makes some of the most amazing dice I've ever seen. She sculpts dragons and other critters out of high quality polymer clay, and then casts them inside jewelers-grade epoxy resin, resulting in dice that are both durable and balanced.
If you missed out on her Kickstarter last year, you can still get some of her work over at Etsy, like this full set of polyhedral dice with black and white dragons living inside: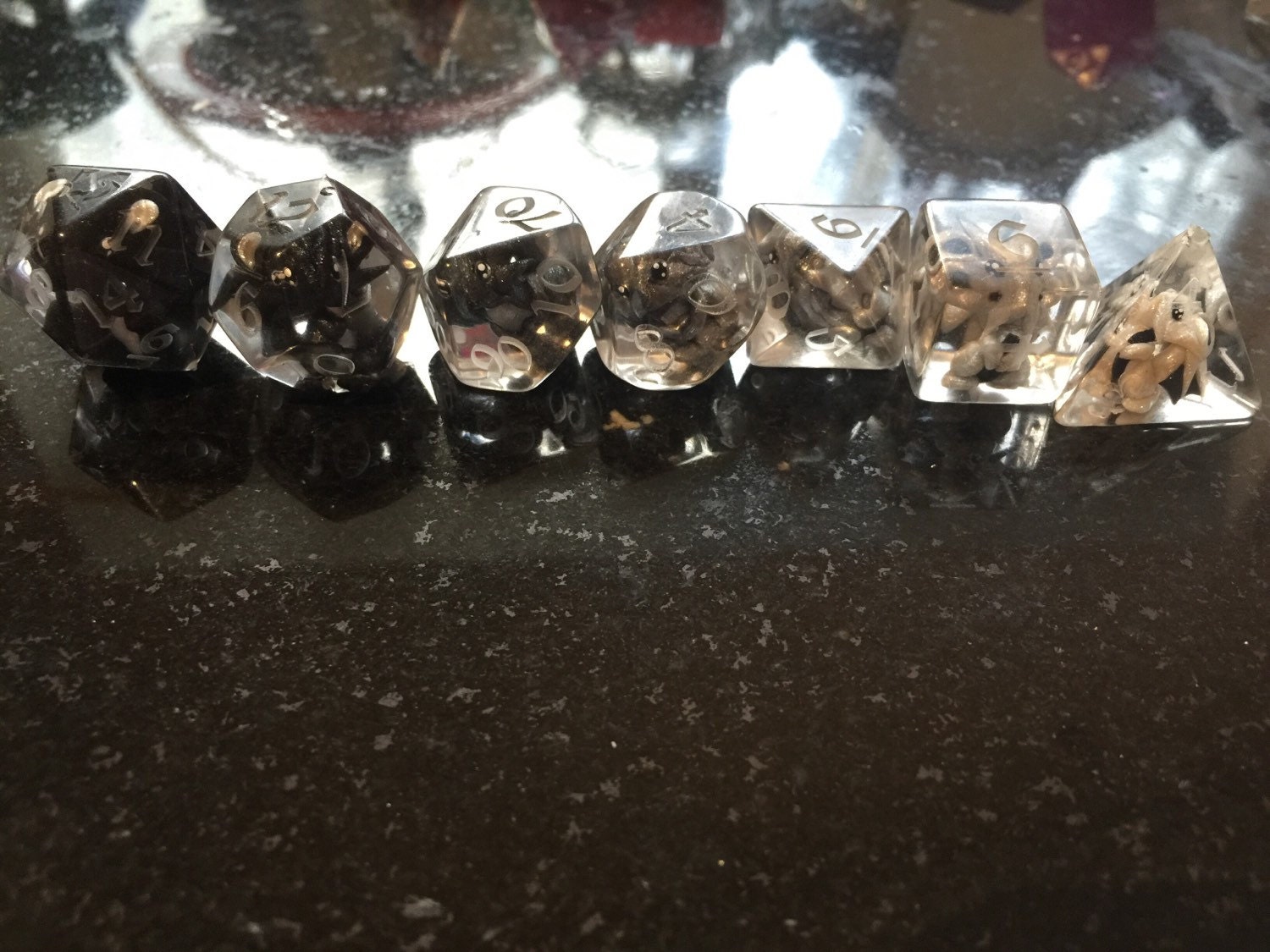 She's made some truly unique sets in the past — one of my favorites being these that look like they're filled with ice cream sprinkles. I couldn't find a photo after the numbers had been inked in, but here they are before:
And then there's the most desirable of all, a giant D20 with a chrome rainbow dragon looking out. I think it would break my table, but come on. Worth it.
Finally, if you want to see them in action, here's a video of Christina rolling them for the camera:
See more of her work at Tumblr, on DeviantArt, Facebook, or Etsy.